Vol. 4 No. 2 (2023): Special Issue on Artificial Intelligence for Sustainable Development (AISD-2023)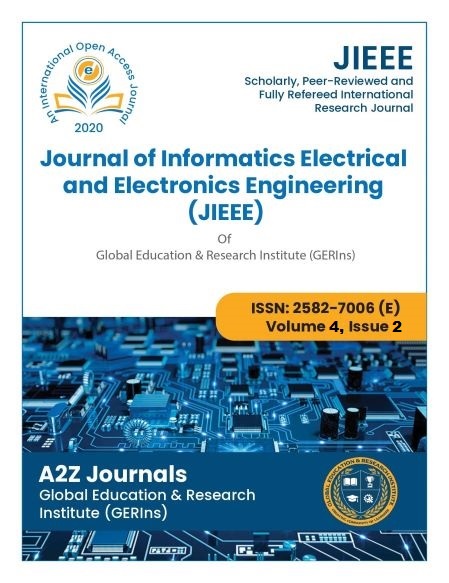 Guest Editors
Dr. Avimanyou Vatsa, Fairleigh Dickinson University, USA
Dr. Tushar Kanti Bera, National Institute of Technology, Durgapur, India
Dr. Prabhat Kumar Srivastava, IMS Engineering College, UP, India
Dr. Rekha Lakshmanan, KMEA Engineering College, Kerala, India
About Conference
Sustainable development is a concept that focuses on meeting the needs of the present generation without compromising the ability of future generations to meet their own needs. It involves finding a balance between economic growth, social development, and environmental protection. The role of artificial intelligence (AI) in sustainable development is significant and can be seen in various aspects.
It is important to ensure responsible and ethical AI deployment in sustainable development initiatives, including addressing biases, promoting transparency, and considering the social and ethical implications of AI systems.
With the theme of "Artificial Intelligence for Sustainable Development," this conference aims to foster a deep understanding of the role of AI in sustainable development. This groundbreaking event will bring together thought leaders, researchers, policymakers, and industry professionals from around the globe to explore the immense potential of artificial intelligence (AI) in promoting sustainable development.